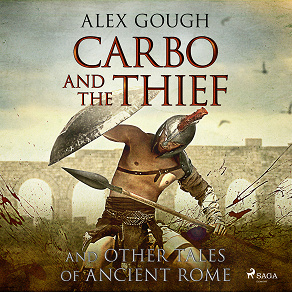 Isbn:
978-87-2686-939-2
Publisher:
Saga Egmont
Category:
Novels
Short stories
Accessible since:
March 2021
Narrator:
Jude Owusu
Length: 2 hours 50 minutes
---
Carbo and the Thief
The road to Rome is long and full of peril.

Following his retirement, ex-legionnaire Carbo journeys back to Rome, blissfully unaware of the dangers that await him. On the way, he encounters many adventures, strives to solve a mysterious theft, and meets an old friend getting ready for gladiatorial combat.

In other stories, we visit Elissa, the evil priestess, and Vespillo, the trusty watchman, and discover more about their colourful histories. We see a young boy's first battle and travel all the way to the barbaric Hadrian's Wall.

These are vivid tales of Ancient Rome, perfect for fans of Wallace Breem, Simon Scarrow and Ben Kane.


Alex Gough is an author of historical fiction adventures set in Ancient Rome. The Carbo Chronicles, including "Watchmen of Rome" and "Bandits of Rome" are the culmination of a lot of research into the underclasses of the time.

Listen to sample
---