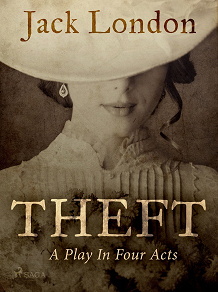 Theft: A Play In Four Acts
Howard Knox is a congressman who wants to expose local corruption. One of the men involved is a businessman called Anthony Starkweather – and he is ready to do anything to stop Knox from having his speech. Things get complicated, however, when Starkweather's daughter builds a friendship with Knox.

'Theft: A Play in Four Acts' is a political play by Jack London, and its themes deal with capitalism.

Jack London (1876–1916) was an American writer and social activist. He grew up in the working class, but became a worldwide celebrity and one of the highest paid authors of his time. He wrote several novels, which are considered classics today, among these 'Call of the Wild', 'Sea Wolf' and 'White Fang'.

---