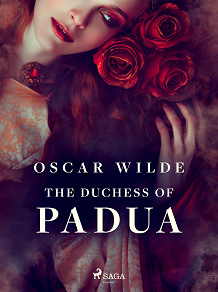 The Duchess of Padua
'The Duchess of Padua' is a five-act play, originally written for American actress, Mary Anderson (best known for her role in 'Gone with the Wind'). With themes of murder, suicide, love, and revenge, it has drawn comparisons with Shakespeare's 'Romeo and Juliet.' The story follows Guido Ferranti, who is tasked to murder the Duke of Padua and avenge his dead father. However, when Guido falls in love with the Duchess of Padua, he is conflicted. Can the Duchess help or hinder him in his mission? A lyrical play, written in blank verse, this is one of Wilde's most intricate, full of twists and turns, and trademark Wildean wit.


Oscar Wilde (1854 – 1900) was an Irish novelist, poet, playwright, and wit. He was an advocate of the Aesthetic movement, which extolled the virtues of art for the sake of art. During his career, Wilde wrote nine plays, including 'The Importance of Being Earnest,' 'Lady Windermere's Fan,' and 'A Woman of No Importance,' many of which are still performed today. His only novel, 'The Picture of Dorian Gray' was adapted for the silver screen, in the film, 'Dorian Gray,' starring Ben Barnes and Colin Firth. In addition, Wilde wrote 43 poems, and seven essays. His life was the subject of a film, starring Stephen Fry.

---