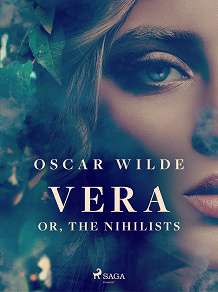 Vera; or, The Nihilists
While Wilde might be better known for acidic and satirical comedies, such as 'The Importance of being Earnest,' and 'Lay Windemere's Fan,' his first outing as a playwright was in the realms of tragedy. Set in Russia, 'Vera; or, The Nihilists' follows the eponymous Vera on her journey from barmaid, to joining terrorist group, 'The Nihilists,' and becoming their top assassin.

Inspired by real-life events, Wilde's play explores the idea that full commitment to an ideology can dehumanise almost anyone. While considered a tragedy, and with more than a whiff of Shakespeare's 'Macbeth' about it, 'Vera; or, The Nihilists' is peppered with the playwright's trademark wit and caustic cynicism. A superb read for those who enjoyed the TV-Series 'Killing Eve' starring Jodie Comer and want to see how it all began for one of the 19th Century's most famous – and infamous - writers.


Oscar Wilde (1854 – 1900) was an Irish novelist, poet, playwright, and wit. He was an advocate of the Aesthetic movement, which extolled the virtues of art for the sake of art. During his career, Wilde wrote nine plays, including 'The Importance of Being Earnest,' 'Lady Windermere's Fan,' and 'A Woman of No Importance,' many of which are still performed today. His only novel, 'The Picture of Dorian Gray' was adapted for the silver screen, in the film, 'Dorian Gray,' starring Ben Barnes and Colin Firth. In addition, Wilde wrote 43 poems, and seven essays. His life was the subject of a film, starring Stephen Fry.

---